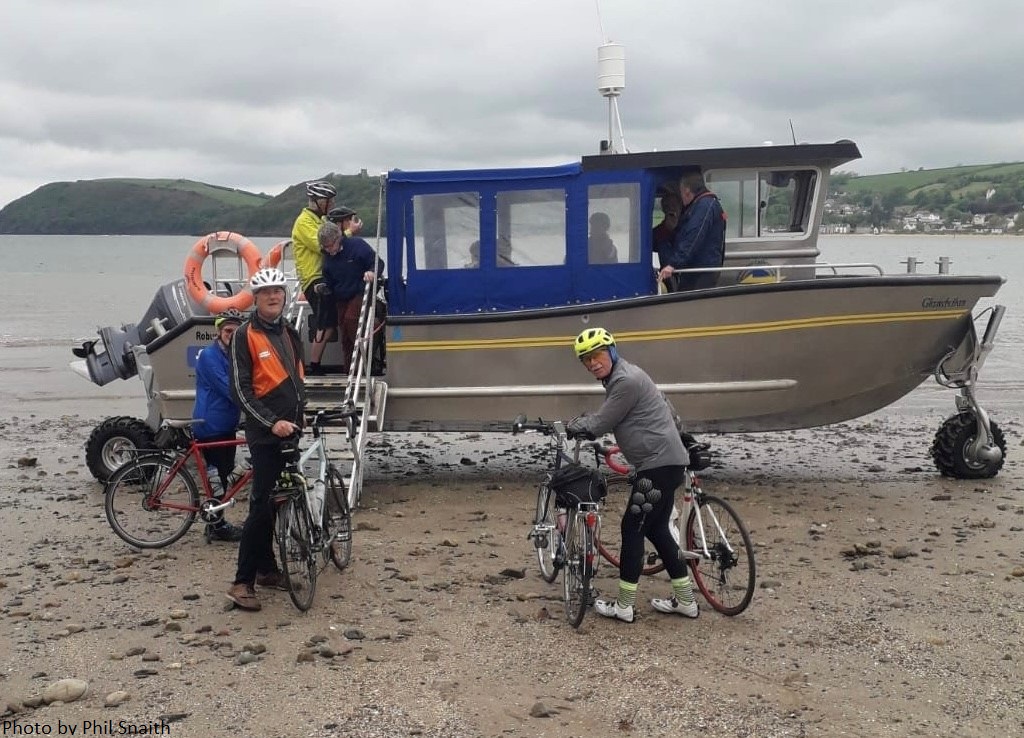 Bicycles are carried free on the ferry at the owner's risk. They are not allowed on trips.  Glansteffan can accommodate up to 5 bikes at once. The Glansteffan Triangle (Carmarthen - Llansteffan -ferry - Ferryside - Carmarthen - 18.5 miles or vice versa) is becoming a popular weekend cycle route.
Llansteffan and Ferryside are located along the Wales Coastal Path .
Ferryside is on the National cycle route Sustrans 4, which runs from Greenwich to Fishguard.
There is a railway station at Ferryside with regular connections to London, Manchester, North Wales and beyond.