Skippers
Our skippers are commercially endorsed by the Royal Yachting Association (RYA). They also undergo internal boat specific training and assessment, organised by Carmarthen Bay Ferries before they are allowed to take on the responsibility of being a skipper. All are experienced on the Tywi Estuary waters..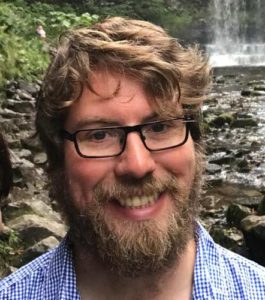 Dave Atkinson
Dave is Carmarthen Bay Ferries' Senior skipper. He has been a skipper of Glansteffan since the service started in 2018. A native of Burry Port, he now lives in Ferryside. He is a Lecturer the University of Wales Trinity Saint David and a senior crew member with the Ferryside Lifeboat. Dave adds his interest and knowledge of local history and wildlife of the area into our estuarine trips.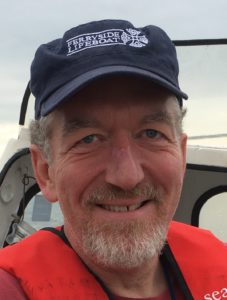 Mark Foxton
Mark is a Yorkshireman who landed in Ferryside 5 years ago via Oxfordshire.
He enjoys fishing from his boat in the estuary and insists it's all about having a nice day on the water as his excuse for not catching anything.
He joined Ferryside Lifeboat crew shortly after arriving moving to the village.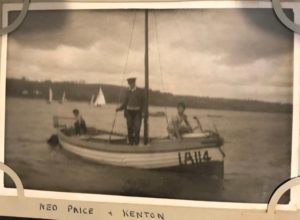 Kenton Morgan
A native of Ferryside, Kenton spends as much time in the village as he can. , Sailing, swimming, seine net fishing on the Tywi Estuary have been part of his life since childhood.  He crewed a ferry and trip boat aged 10 (0n bow in photo).  Being a ferryman realises a childhood dream!
Crew
In addition to our skippers, Glansteffan is also crewed by a mate. All our mates have a minimum of Royal Yachting Association Power Boat Level 2, SRC/VHF Radio, and First Aid qualifications. They are all volunteers and are experienced on the Tywi estuary.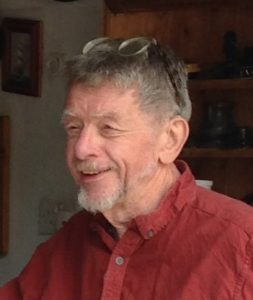 Robert Harley
Rob has been floating about on these waters for the past 55 years and is a former member of the Ferryside Lifeboat team.
In his younger days, as a watch leader onboard the three masted sail training schooner Sir Winston Churchill, one of the most impressive tall ships, he disgraced himself by tipping a sack of out-of-date instant mash over the windward (wrong) side of the boat thereby turning the entire, pristine ship and crew a ghostly white.
Fortunately, no items of this nature are allowed anywhere near Rob whilst crewing on Glansteffan.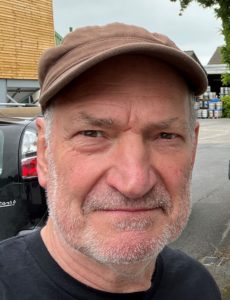 Kenton Morgan
Kenton grew up on the Tywi and started dinghy sailing, at the age of 7, as a member of the Ferryside Sailing Club, a precursor or the River Towy Yacht Club. In his youth he was a regular competitor in the Osprey National Championships and taught inner city kids sailing on Llangorse Lake. He is a keen offshore sailor having crossed the Irish Sea and explored the small harbours of Cardigan Bay. A recent convert to power boats, he is commercially endorsed as a skipper.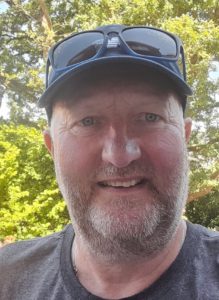 John O'Mahony 
John had a career as a seaman for 40 years, the last 30 of them crossing the Irish Sea on the ferries.
After retiring,  and now living in Carmarthen, the opportunity to volunteer for Glansteffan came along so it was great to get back on the water again.
A sunset trip on the estuary is more favourable than a stormy night on the Irish Sea!