Meeting the Ferry
While Llansteffan has a car park right next to the beach, this is often full, especially at weekends and in the summer.
Car drivers going to and from the beach car park need to negotiate a narrow roadway, respecting the residents of the numerous dwellings along the front.
There are public transport options with services to and from Carmarthen on the 227 bus.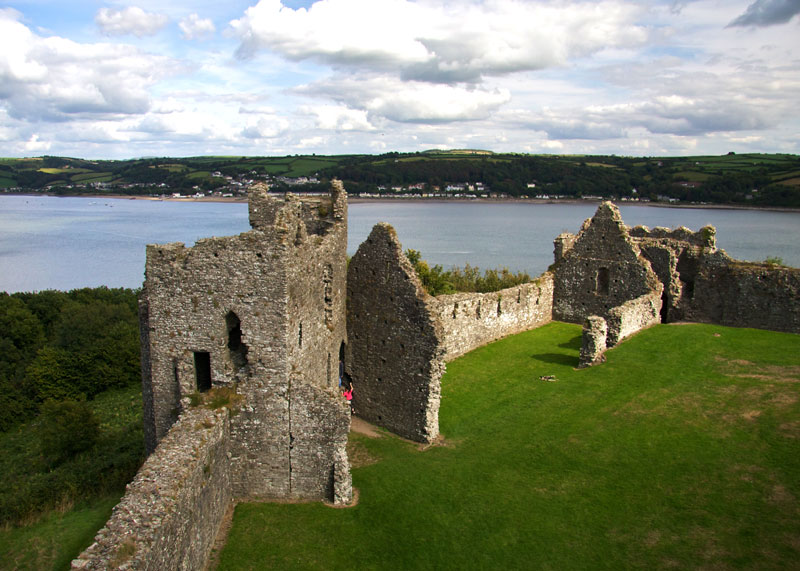 Around Llansteffan
Llansteffan is dominated by it's splendid castle that looms over the village. Built in the 12th Century it's open daily and makes for a gentle walk up from the village centre, past Plas Llansteffan - a grade 2 listed building that was formerly Lord Kylsant's former residence.
Beyond the castle, the coastal path provides for beautiful walks taking in stunning views of the Three Rivers estuary and Carmarthen Bay.
In addition to the beautiful beach, the village boasts several pubs, restaurants & cafes providing a range of delicious food and drink.