Glansteffan, Carmarthenshire's  boat with drop down wheels, provides trips and ferry crossings.
It operates between Easter and the end of September, daily during  Carmarthenshire school holidays and at weekends (Fri, Sat & Sun) outside these times. The timetable is variable because the ferry operates for 2 hours either side of high tide.
Trips are bookable here. The ferry is not. The ferry crossing is rapid, 4-5 mins and you have to get off the other side. It is not a boat trip! We run short (15min) Taster trips for passengers who just want to experience the boat.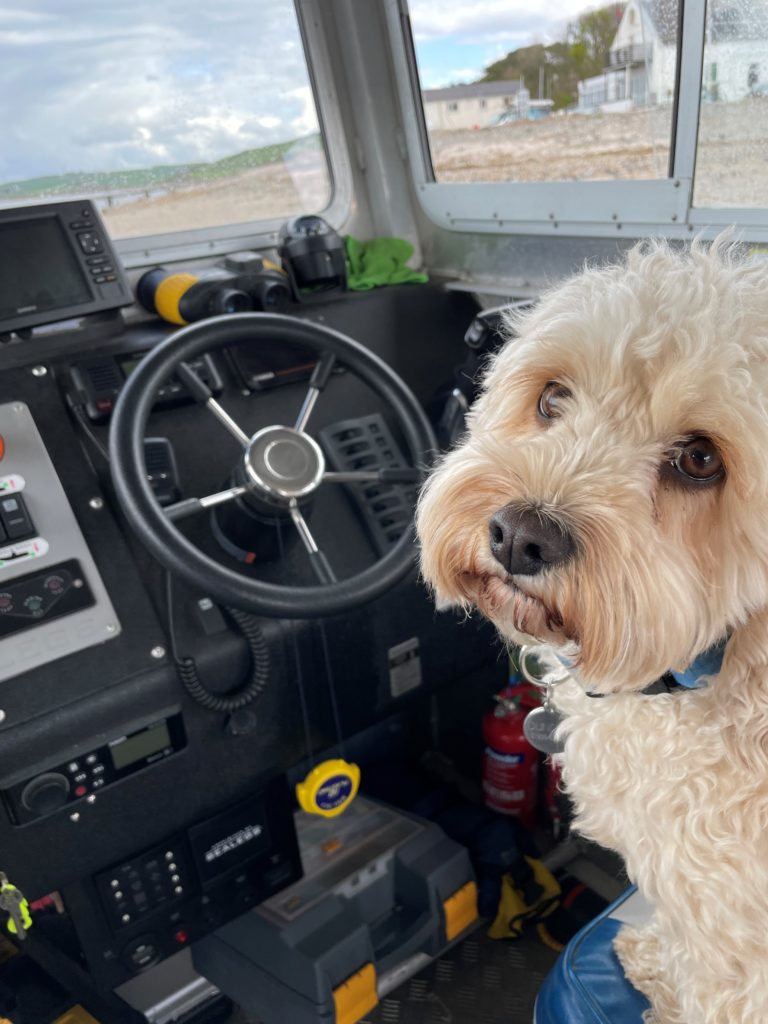 Dogs and bikes are both welcome and free on the ferry crossing but are not allowed on trips.
To catch the ferry, go to the beach in Llansteffan or Ferryside, look for the shore crew (Gazebo & signs), if no-one is on duty, just look for the boat, it is aluminium, with a blue awning and will be either on the beach or crossing the estuary. Just watch where it lands and in the absence of shore crew approach the boat crew. Card and cash payments are accepted on the boat.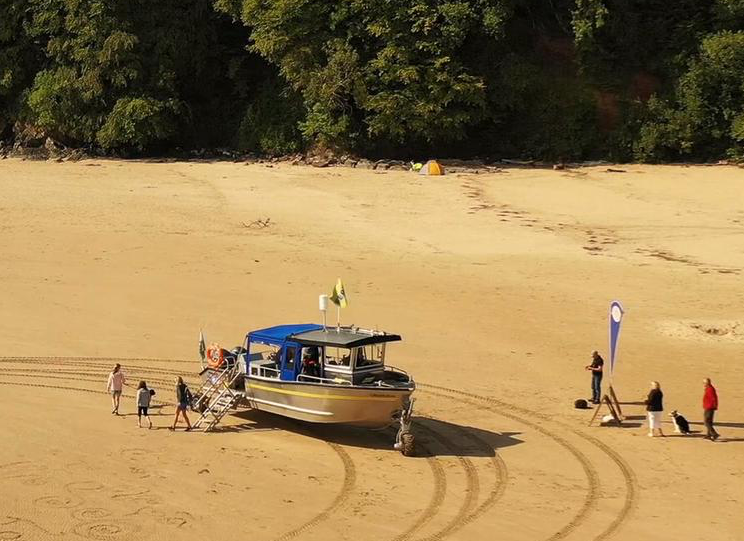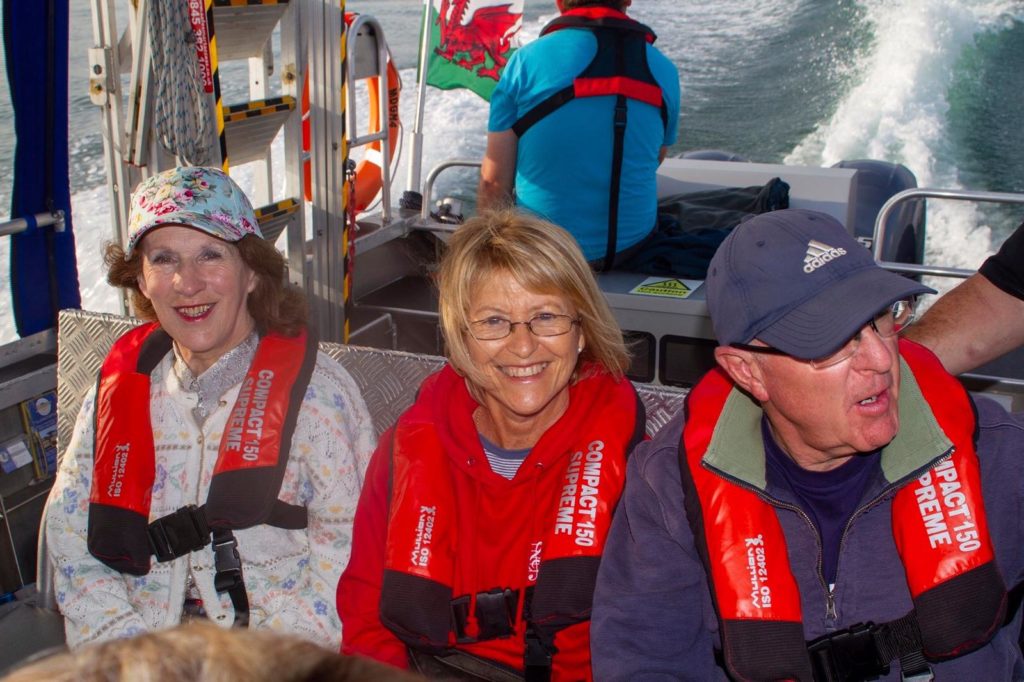 The boat carries a maximum of 10 people (legally, babies under 1 year are not classified as people).
Carmarthen Bay Ferries promotes water safety. It is our view that no-one should go on the water in small boats without a life jacket. We supply self inflating unobtrusive lifejackets and insist that you wear one. It is fun!
There are no refreshments or toilet facilities aboard. Passengers are welcome to bring their own refreshments including alcohol but anyone showing antisocial behaviour will be refused passage or disembarked appropriately.
There are toilets on both Llansteffan (click here) and Ferryside (click here) foreshores.
Enjoy your visit to our beautiful estuary and your trip on the wonderful Glansteffan